Im Rahmen der Performance Marketing Insights hatten wir die Gelegenheit, uns mit Shane Murphy, Marketing Direktor EMEA bei Adroll über die Auswirkungen des aktuellen Gerichtsurteils in Bezug auf Adblock Plus sowie die Zukunft des Retargetings zu unterhalten.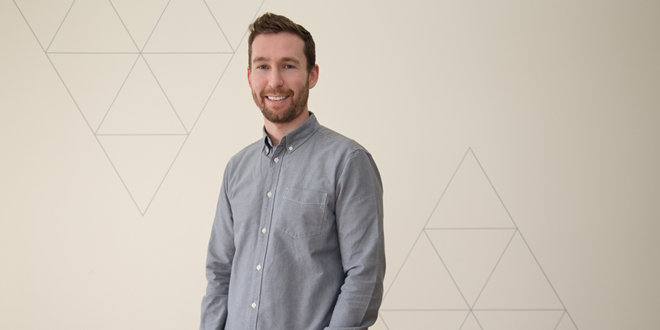 What is your feeling about the PMI? Was it a successful event for you? Did you have a good time and interesting talks?
PMI was a really successful event for us. Often brands invest heavily in the large events like DMEXCO and under invest in the smaller more targeted events. At AdRoll we have found some of the more targeted events like PMI very successful. The attendees are much more likely to want to have in-depth conversations about topics like retargeting and performance display advertising. So while we meet fewer potential customers, the ones we do meet tend to be a higher quality of conversation.
Getting to present on the 2nd day was also a real bonus. Being able to present to a room full of marketers about retargeting is a great opportunity to build our brand and the category as a whole. Although I think there may have been quite a few hungover people in the audience after the night out before!
Regarding Adblock Plus and the recent court ruling – How does AdRoll react to it? Does this change the Retargeting landscape?
Generally we don't worry about adblocking. Our overall mission at AdRoll is to help advertisers get an ad in front of a person who is likely to see the ad and then go on to convert. If someone has gone to the trouble of installing adblocking software then they are not the sort of person we would want to show an ad to anyway. Our algorithm trains itself to try to identify who is likely and not likely to be influenced by an ad and convert. If some people proactively opt out then this only helps our algorithm not hinders it.
We agree with Eyeo's commitment to "working with publishers, advertisers and content creators to encourage non-intrusive ads and discover new ways to make ads better", as they said in a statement to the BBC. We work with all our clients to make online advertising to more creative, engaging, seamless and effective.
What is the number of users that use AdBlock Tools right now? How many ad placements get lost because of it?
Ad blocking software adoption remains low at 4.9% of all internet users. It's my view that most people understand that advertising is an important part of the online ecosystem. It gives us amazing free tools like Google, Facebook, Yahoo etc.

How to get Retargeting right in 2015? Could you give our readers a summary of your presentation what needs to be done to ensure Retargeting is setup perfectly right now.
The presentation leaned heavily on insights we got from a survey we did of 250 European marketers at the start of this year. The 4 main outtakes were:
Retargeting is no longer simply a means to convert people who abandon shopping carts. It's used as a full funnel solution. In our survey, the number 1 reason chosen for using retargeting was "Raising Brand Awareness", with "Driving conversions" coming in second. To get the full use of retargeting you should use it to drive awareness, convert engaged users and upsell or cross sell existing users
Attribution is a hot topic for marketers with 33% claiming it's 'critical'. Yet, despite this, 66% of people are using a single touch attribution model. To truly understand the impact of your marketing you should move to a more sophisticated view of attribution such as multi-touch or an algorithmic model.
Mobile is under invested in and is a significant opportunity for marketers. Only half of European marketers are investing in mobile retargeting. This means there is lots of opportunity for marketers to get ahead of competition and add mobile retargeting to their media plan
Similarly retargeting on social platforms like Facebook and Twitter is a big opportunity and marketers are already taking notice here. When asked what the hottest topic in retargeting is, the number one response was 'social'. We have found that marketers who add social retargeting to their media plan double the number of clicks delivered by their retargeting campaigns.
Luckily AdRoll can help you add both mobile and social retargeting to your mix!

How do you see the future of Performance Marketing in 2020?
Performance marketing is going to continue to grow as greater accountability is pushed on marketing. With CFOs having increasing influence in investment decisions marketers need to show the ROI and impact of their efforts. This is already fuelling a boom in performance marketing and more specifically highly target programmatic advertising like retargeting. 64% of survey respondents said they were planning to increase retargeting investment next year. This trend is likely to continue.
Ashu Garg, (General Partner, Foundation Capital) has predicted that the marketing technology industry will grow 10x in the next 10 years. This shows the likely direction of performance marketing and the role technology will play in it. It's an exciting time to be a marketer!
Wir bedanken uns vielmals für das interessante und aufschlussreiche Interview.